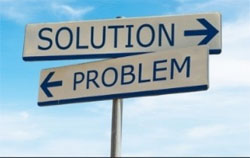 Our team of professionals develop the best possible solutions to companies that are looking for help with Website Development, Online Reputation Management, IT Infrastructure and overall Marketing of your business. 
With over 30 years of Marketing, IT, and Business Solutions expertise, our goal is to partner with you to maximize your business reputation and IT infrastructure through our managed services and business solutions.
Through our creativity and expertise, we develop customized marketing, website and IT strategies to solve your problems.    We feel that businesses encounter roadblocks and need an outside perspective to help develop business solutions to help them continue to grow.  We measure ourselves not by the number of clients we have, but by the success we bring to our clients.  Using our enthusiasm to help companies grow we ensure our clients get a solution to a problem and a partner that cares about their success and growth.  We want our clients to focus on their strengths and we will manage the rest.
Problems come in, Solutions go out!